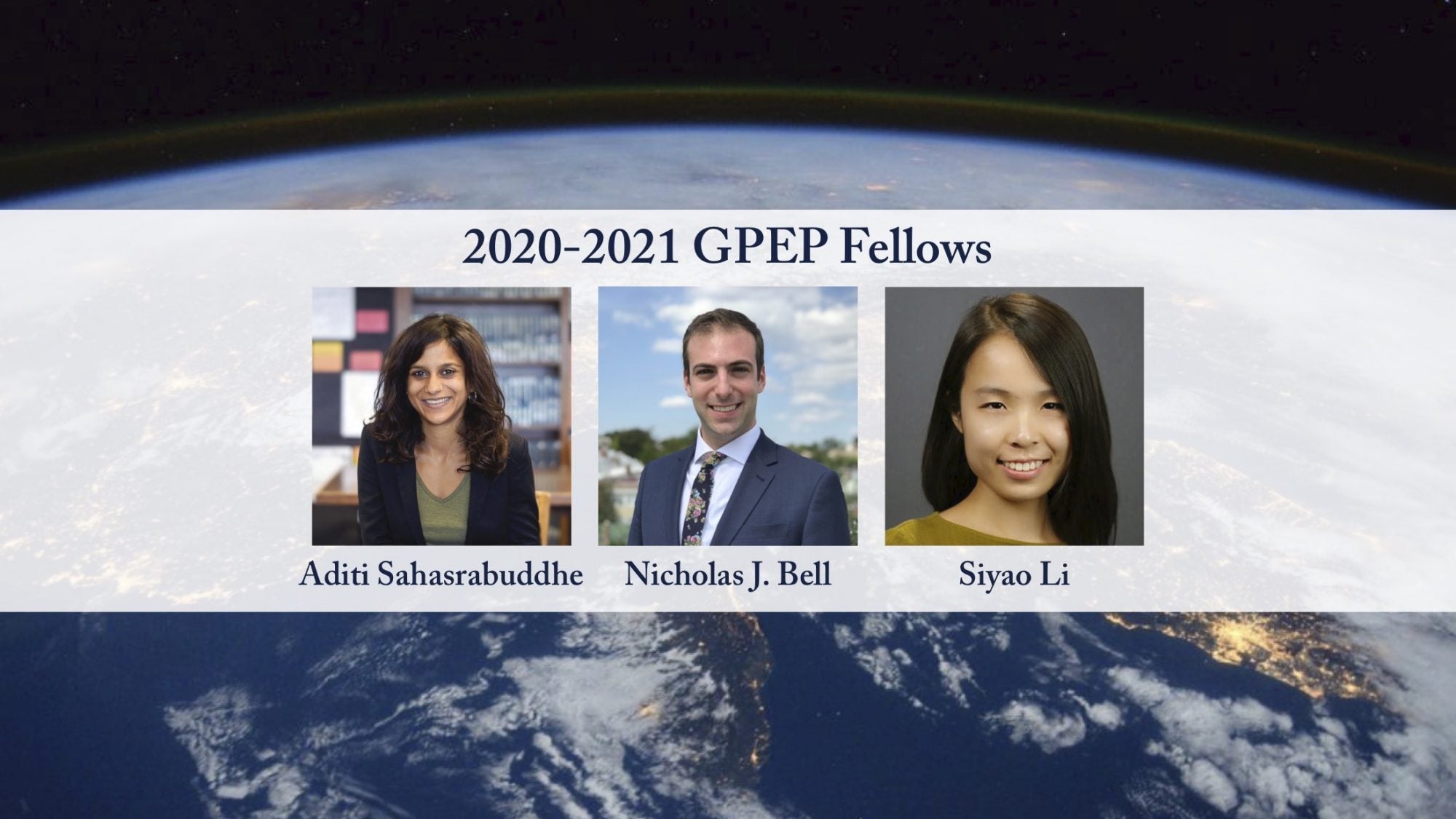 Title:

Introducing Our GPEP Fellows
Date Published:
October 6, 2020
Earlier this year, the Mortara Center received a grant from the Open Society Foundation's Economic Justice Program to support its launch of a new initiative to advance understanding of the effects of globalization on people's lives: the Global Political Economy Project (GPEP). To advance GPEP's goals of generating ideas for change, creating a scholarly infrastructure, and disseminating a new model of the market, the Mortara Center recently hired three GPEP Fellows for the 2020-2021 academic year. Though all PhD candidates in Political Science, each GPEP Fellow brings their own unique background and research interests to the work of the Global Political Economy Project.
Despite starting their time as GPEP Fellows remotely, the three budding scholars are excited to work with each other and GPEP Co-Directors Kathleen McNamara and Abraham Newman. Aditi Sahasrabuddhe is a PhD candidate in Cornell University's Government Department whose current research focuses on the politics of international finance. As a GPEP Fellow, she is looking forward to developing new projects and expanding her research interests. Siyao Li is a PhD candidate in Political Science at the University of Pennsylvania whose current research focuses on business-government relations. As a GPEP Fellow, she is excited to connect with the Mortara Center's affiliated faculty and other Georgetown scholars of political economy. Nicholas Bell is also a PhD candidate in Political Science at the University of Pennsylvania and his research focuses on trade and public opinion. As a GPEP Fellow, he says he's already learning from his GPEP colleagues.
The fellows were each drawn to the field of political economy by past experiences. Growing up in Pennsylvania but spending much of his adult life in urban areas, Bell says it was his interest in understanding how the benefits of globalization can be spread to more areas of the country that brought him to political economy. He sees globalization as an unstoppable force which we must be prepared for and learn to use to our benefit. For Li, it was her internships spent researching topics such as the Trans-Pacific Partnership and Chinese overseas investment that solidified her interest in political economy. Political economy allows her to explore how politics and political institutions can shed light on economic issues. Sahasrabuddhe was drawn to the field after starting college during the last major financial crisis and developing a desire to explore how behind-the-scenes decisions can have far-reaching consequences.
Along with the rest of us, the GPEP Fellows have each adopted their own techniques for staying positive and productive while working from home. Sahasrabuddhe and Li stay motivated by having a routine and getting outside for some activity and fresh air every day. Bell says his cat Finn is the best office mate he could ask for and recommends adopting a cat to anyone struggling with their work-from-home life.
Despite the unusual circumstances, we at the Mortara Center are so happy to have these three fellows with us for the year and can't wait to see all that they accomplish!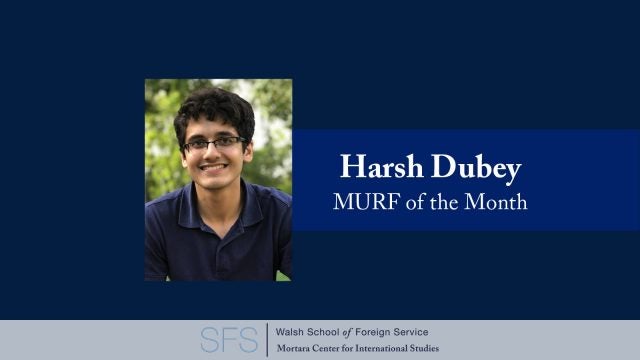 The Mortara Undergraduate Research Fellows (MURF) program is a four-year research apprenticeship for undergraduate School of Foreign Service (SFS) students with the goal of empowering students…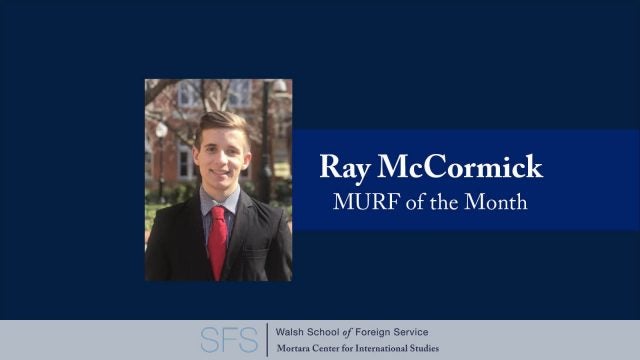 The Mortara Undergraduate Research Fellows (MURF) program is a four-year research apprenticeship for undergraduate School of Foreign Service (SFS) students with the goal of empowering students as generators,…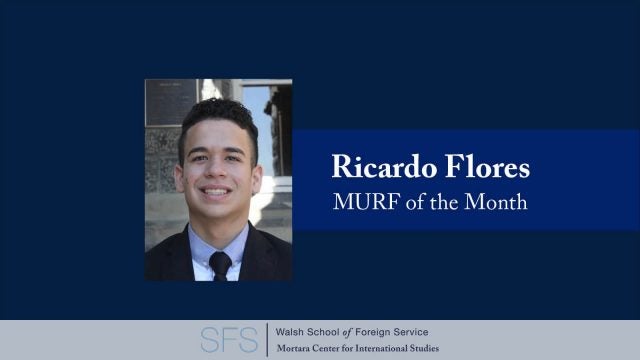 The Mortara Undergraduate Research Fellows (MURF) program is a four-year research apprenticeship for undergraduate School of Foreign Service (SFS) students with the goal of empowering students as generators,…